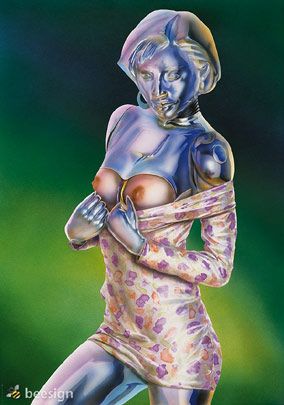 name: Sexy robot 1
strengths: huge titties, shiny reflective skin
weaknesses: restrictive clothing prevents movement.
friends: Horny teenage boys who will use anything to get off.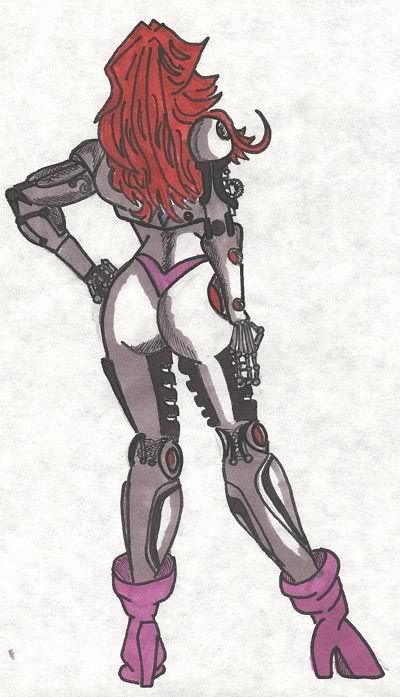 name: Sexy robot 2
strengths: sweet ass, beautiful auburn hair, and purple boots that were made for walking (and kicking)
weaknesses: sexy male robots are distracting.
friends: She aint got none, shes a mercenary robot.